3D Sound Synthesis Software for VR
Introduction
LcT has developed 3D sound synthesis software for virtual reality, games, and many other applications. The software generates 3D sound from mono, stereo, or surround sound. The user can configure the sound track by determining direction and distance of the sounds in 3D space.

Our technology simulates the human hearing system, giving the listener a full 3D acoustic experience on their VR or gaming device, smartphone, tablet, laptop, computer, or other mobile device with headphones. Listeners can feel the sound coming from all directions and distances.  [Listen to Demos]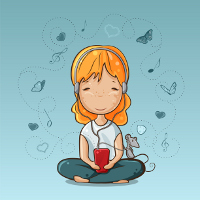 Applications
3D VR
3D Music
3D Games
3D Movies
3D Television
3D Sound Systems
Technology Solutions
LcT can provide the following low cost, easy-to-implement solutions:
3D sound design, editing, and synthesis software for VR, games, video, computer, television, and film to convert mono, stereo, or surround to 3D sound.
3D sound driver for smartphone, tablet, or other mobile device. Our engineering team will ensure best performance in the customer's application.