Hands-Free In Car Voice Recognition with Dual Microphone Array
Introduction
To support hands-free voice recognition in a vehicle, Li Creative Technologies (LcT) has developed a dual microphone array solution for robust voice capture. A user utters voice commands from the front seat, and our solution reduces engine, air conditioning, wind, road and other background noise; cancels radio sound; and outputs clean speech for speech recognition. Consequently, a user can still control entertainment, navigation, and other automotive functions through voice command with high accuracy despite noisy conditions and the radio on. our fully hands-free solution can improve driver safety.  [Listen to Audio Demo]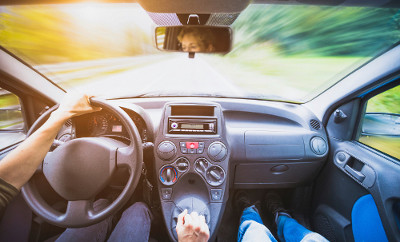 Technical Description
LcT's solution utilizes our advanced audio signal processing algorithms invented from a study of the human hearing system,  including far-field microphone array, adaptive beam forming, adaptive radio sound cancellation, and noise reduction. The two microphones can be mounted on the front rear-view mirror or on the dashboard. Our technology can improve speech recognition accuracy from 40% to over 90% when the radio is on.
Features
Hands free
No need to turn of radio
No need to turn off A/C
Sales and Licensing
LcT provides two product solutions: (1) ARM or DSP based software for our customer's hardware platform. (2) A plug and play PCB module with built-in DSP chip and pre-installed software for vehicle manufacturers. LcT also provides service and support for acoustic design and to ensure the best performance.